Treadmill Running
Sometimes you are forced to perform your workout on a treadmill. Doing so necessitates calculating what your pace will be in mph on the treadmill. When faced with this situation, use the below chart to simplify the process.
---
Sports Nutrition
As runners we need to realize we are athletes. Whether you are running a 14:00 minute per mile pace or 7:00 minutes per mile, we still need to properly fuel our bodies to perform at their optimum level.
---
Heat Chart: What does it actually feel like with humidity and temps combined?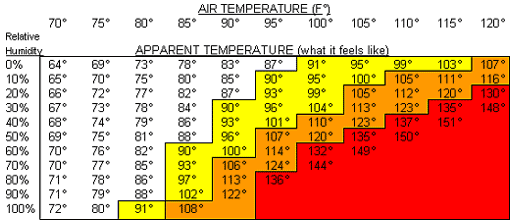 ---
---