Student Athlete Development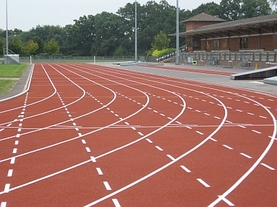 One of the biggest endeavors the Resolute Running Team is tackling is the Student Athlete Development Program. During the summer months when promising high school athletes are not in school, many do not receive the proper training they need to stay in shape and continue to improve. They only maintain their current fitness or even digress before the start of the new school year. Those young athletes may never fully reach their potential. That is about to change! We will help those students continue to grow during the summer months. When the new school year starts they will be in better condition than when they left.

Resolute Running offers both group and individualized training for those high school athletes ready to go to the next level. Whether it is track or cross-country, setting a goal for state or earning a collegiate scholarship, we want to ensure those athletes succeed.
---
---
Next Step:
If you have any questions or would like to further discuss your options, please contact:
Coach Joy Gonzalez:
joy
@resoluterunning.com