Faster, Farther, Fitter...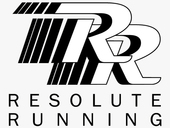 The Resolute Running Training Center is designed for athletes of all ages and ability levels, from beginners to advanced. Our facility, located in Birmingham, AL, is a training center for runners, designed, managed, and staffed by runners. Who else would understand our brand of crazy?!

---
---
TRX CAMPS LAUNCHES MAY 24TH!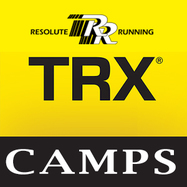 TRX Camps is a six (6) week program for participants of all ability levels who want amazing fitness results in a fun, challenging, and dynamic setting. Whether you have never touched a TRX system before, or are looking for a new TRX challenge, this course is for you.
With this TRX bootcamp program, you will receive eighteen unique training sessions, three classes a week for six weeks, that have been carefully structured to progress over those six weeks. Weekly classes will be held each Tuesday at 6:30 p.m., Thursday at 5:30 a.m., and Saturday at 8:30 a.m. You need to attend at least two classes a week to maximize results.
The program begins with a baseline fitness test, as well as a nutrition session. After the six week bootcamp, there will be another fitness assessment to gauge your improvement. This program will leave you looking and feeling amazing!
This is a training program you will not want to miss! The cost of the program is $299 and all participants receive a TRX CAMPS training shirt. There are only 11 spots available, so don't delay in signing up.
​
Click
HERE
to reserve your spot.
---
---

A TRX Premier Facility, Resolute Running utilizes TRX Suspension and RIP training.

Delivers a fast, effective total-body workout
Helps build a rock-solid core
Increases muscular endurance
Develops functional strength and mobility
---
As seen in, and featured on:



---